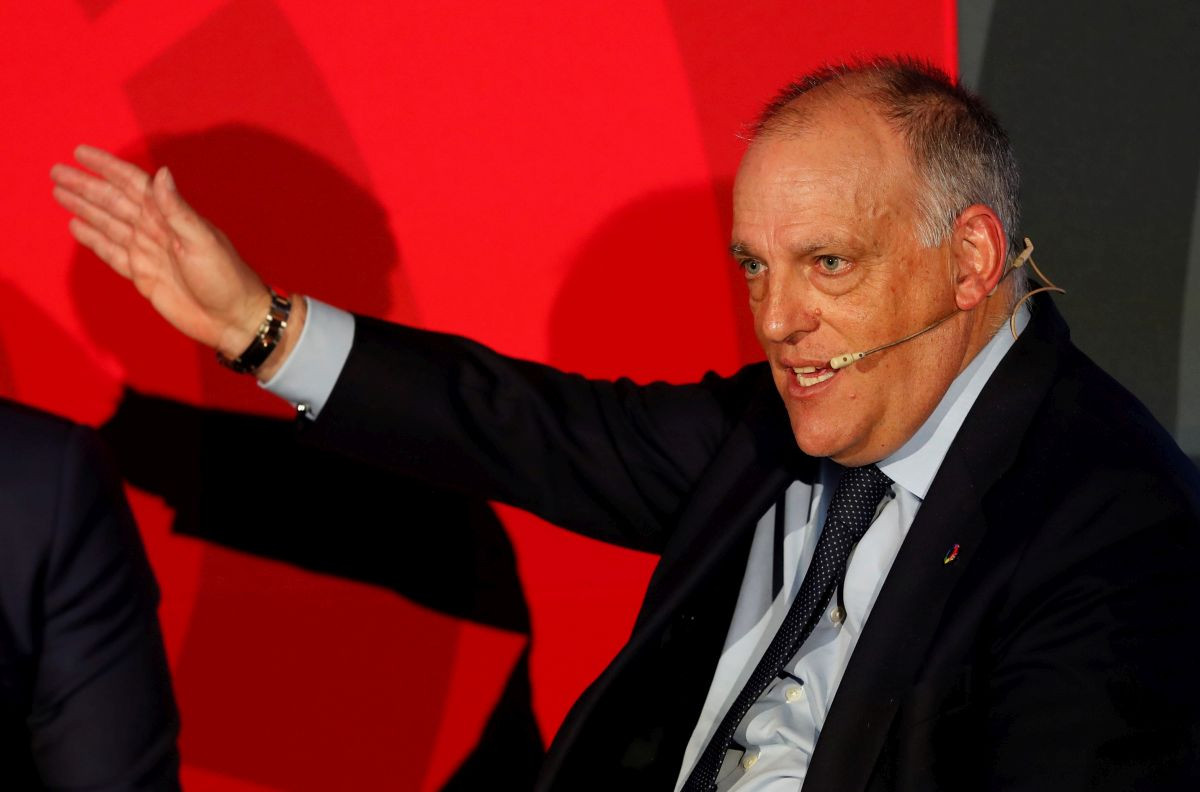 Laporta odustao u posljednji trenutak
Barcelona je ljetos šokirala svoje navijače objavom da nisu u mogućnosti ponuditi Lionelu Messiju novi ugovor.
Messi je imao namjeru da produži saradnju s katalonskim klubom i sve je već bio dogovorio, ali je na kraju klub sve šokirao objavom da mu ne mogu ponuditi novi ugovor.
Barcelona se nalazi u velikim finansijskim problemima, a sve je pogoršala i La Liga koja je uvela striktna pravila oko toga koliko katalonski klub može trošiti na plate svojih igrača.
Zbog toga nije bilo mogućnosti da Messi produži svoj ugovor iako je ranije već sve dogovorio s Barcom.
Na velikom udaru našao se prvi čovjek La Lige, Javier Tebas, kojeg su mnogi optužili da je to osveta Barceloni zbog Superlige. Nakon Cristiana Ronalda La Liga je izgubila i Messija čime je popularnost iste drastično pala.
No, Tebas je danas izjavio da je Barcelona imala dva načina da zadrži Messija, ali ih nisu iskoristili. Joan Laporta je imao ponudu da proda TV prava na čak 50 godina i potpiše CVC, ali to nije uradio.
"Večerao sam s Laportom u njegovoj kući i htio je potpisati CVC. Na kraju ga je Florentino Perez nagovorio da to ne uradi. Laporta me požurivao da ga potpiše jer je Messi bio sve nervozniji što nije produžio ugovor. Onda mi je Laporta rekao da on ima svoj stav i da ne može prodati klub tako lako, ali sam siguran da je Perez iza svega toga", priča Tebas i nastavlja.
"Bio je dogovor da Barcelona, ako potpiše CVC, može dio novca dobiti za plate čime bi Messi sigurno ostao, ali se to nije desilo. Čak i da nisu potpisali CVC Messi je mogao ostati da Barcelona nje dovela igrače poput Depayja i Aguera. Da nisu doveli ta neka pojačanja Messi je mogao ostati".
Barcelona je uz Real Madrid i Athletic Bilbao jedina koja nije pristala da potpiše CVC dokument.